ATLANTA WEB DESIGN BLOG
Thoughts, Tips and Incoherent Ramblings from Airtight Design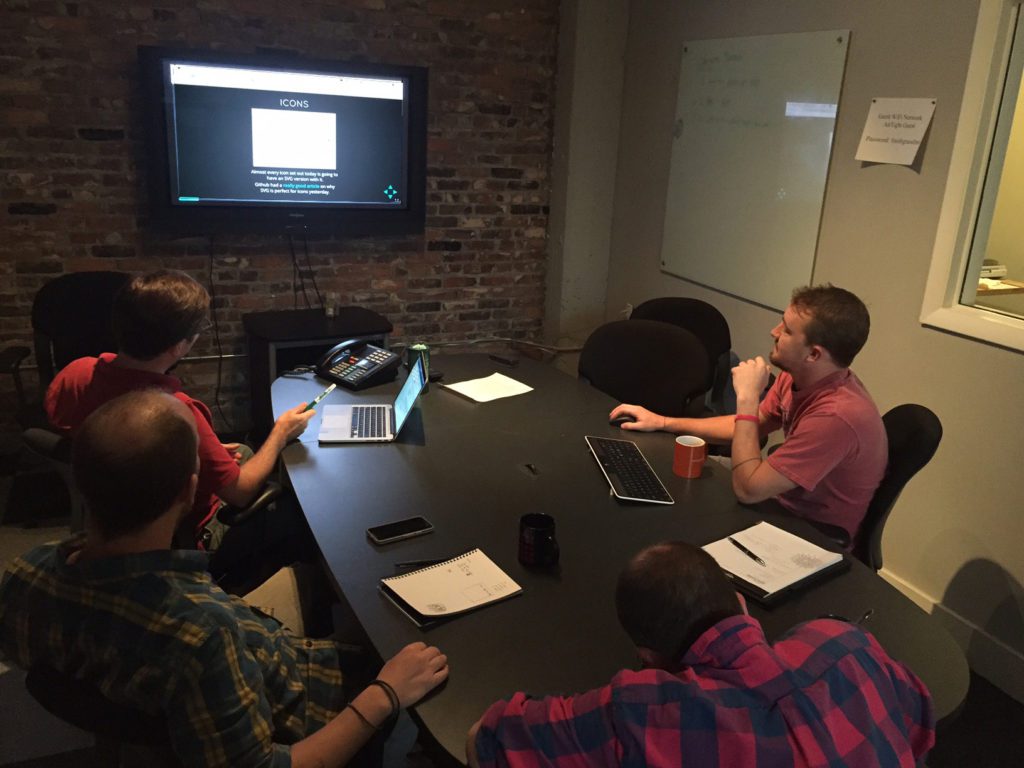 Wednesday Workshops: Gather 'round and geek out
At Airtight Design, we have the reputation of being one of the most technically advanced web development companies in the Southeast. One of the ways we maintain this standing is with our Wednesday Workshops.
At our workshops, one Airtight employee gives a presentation to the rest of the team about an emerging technology that could enhance our services to clients. Our workshops allow us to stay ahead of trends so that we can build more powerful websites and applications – and do so more efficiently and affordably.
Ward Binns, the founder of Airtight Design, started the workshops not only to improve our services, but to satisfy our employees' eagerness to learn new things. "Everyone at Airtight is here because they love web development. They love technology and they love learning and improving," says Ward.
PHP Developer Charlie Page has led multiple presentations on the different technologies such as Laravel, Vue.js and Nginx that he believed our team should add to our toolbox. Charlie says that in such an evolving industry, Airtight must constantly adapt to remain competitive. "It is important to always make sure you are aware of what's out there. You are never going to have just one tool for the job."
Additional topics have included:
SVGs and How to Incorporate Them Into Websites
Web Securities and Vulnerabilities
Frontend Toolchain and Our Build Process
Prototyping and Asset Exports in Adobe XD
Pivotal Tracker Dos and Don'ts
The Importance of Accessibility on the Web
AI Copywriting with Jasper
SEO Website Crawling with Screaming Frog
Google Analytics 4
Google Tracking Manager
Creating Font Sets from Icons with IcoMoon
Image Optimization for Website Graphics
Password Security with LassPass
React.js
Webpack